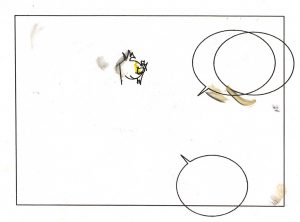 Bandes dessinées hors-champs / Comics on the Outside
Université libre de Bruxelles | 2-4 June 2021
This international conference aims at seizing this complex and hard-to-translate notion of the corpus hors-champ (Menu 2011), locating an 'outside' of comics. This notion can facilitate the convergence of various research interests to bring forward objects for scrutiny that were previously held at the margins of comics studies. The 'outside' invites us to expand our usual corpora to a wider range of objects, works, and practices positioned at the limits and margins of what has been established as 'field.' Rather than trying in vain to redefine the parameters of the field, this symposium invites a broad and changing understanding of the 'field', where its 'inside' (champ) and 'outside' (hors-champ) are caught in a dynamic tension. For all its spatial connotations, the 'field' appears as a moving target: a work, a practice, an object can slide from center to periphery and vice versa. The chosen focus and approach, together with the methods applied for analysis, fully participate in the construction of this corpus hors-champ.
Attending the conference
This symposium can be attended online via the Zoom platform. The online conference is free and open to everyone. To register and receive the link, please write to the following e-mail address: acme.bdresearch@gmail.com
Some conferences will also take place in situ on the ULB campus, in compliance with the measures against the spread of covid-19.