As part of our public outreach activities, we are publishing a series of articles on the popular comics website 9eKunst, available in Dutch here. We will be making available the original versions of our articles, when written in English or French.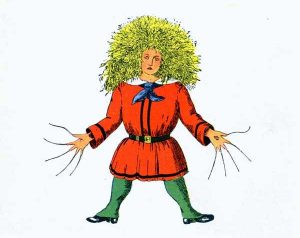 "Comics have grown up", we are told time and time again. The increasing visibility of graphic novels, alternative comics and the like confirm this growing up. Their audience has also grown older, in the sense that comic books have long since ceased to be the preserve of children. Growing up also runs parallel to making comics more legitimate although these legitimation activities have also been propelled by nostalgic memories of childhood reading, of comics for (mostly) children. Graphic novels now share shelves with novels, comics have entered museum spaces and original art is sold in galleries. Graphic novels (but not comic strips) now rub shoulders with the classics in reading lists in secondary schools and universities. While these developments are important for introducing comics in general in a broader discourse, comics studies often focus on literary and artistic merits of graphic novels, hence imposing frameworks from the more established arts. In the process, the close connections between children and comics are often overlooked; the less glamorous comics, especially older comic strips and comics magazines by unknown artists and writers, who have not acquired a cult status and have not been reedited and preserved in book form remain ignored, as is still the case with today's mainstream comics aimed at younger readers. The guiding questions for this column can be spelled out as follows: How to read children across different kinds of comics (strips, magazines, graphic novels)? In particular, what is the significance of child comics characters? And how can we unpack their specificity?
These questions are at the heart of the COMICS project at Ghent University. Funded by a European Research Grant, the project seeks to piece together an intercultural history of comics through looking at children's comics magazines from the first half of the 20th century and from different European countries: Britain, Belgium, France, Spain and Italy. It also seeks to problematize and rethink the connections between 'childishness' (childish styles, childish attitudes) and comics.
For 9eKunst, researchers working on the COMICS project offer, on a quarterly rhythm, insights into the most fascinating aspects connecting children and comics. Topics covered include implied readers, child-animal relationships in comics, forgotten and overlooked child protagonists, children's comics magazines, 'childish' styles, children's drawing in comics, and sociohistorical perspectives on the representation of childhood in comics.
– Maaheen Ahmed